Peas
Peas For Your Baby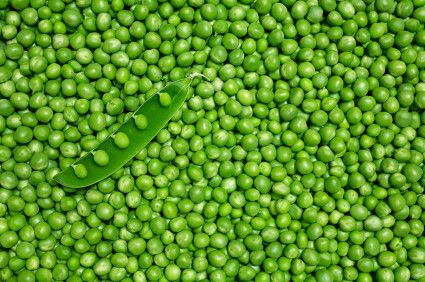 Peas are a vegetable that babies tend to like because of its sweetness. It is a good one always to have on hand when you run out of fresh vegetables, because it stores well in the freezer. The taste of frozen peas is very comparable to fresh peas and there is very little nutrient loss in the freezing process, so don't feel bad if you don't have time to shell peas (who does?). Keep in mind that peas are a choking risk until 3 years old or until your child has the chompers to handle them, so mash them well.
Peas are in Week 5 of Babyfood101's Course - Please Join Us
Recommended products for your baby:
$9.09 $4.69

As an Amazon Associate I earn from qualifying purchases
When is baby ready?
6 months old
How to buy
Frozen peas are convenient and quite tasty. Look for the baby ones because those are the sweetest, and since you are feeding a baby so that is easy to remember. We don't know many first time parents who have time to shell fresh peas so we will leave out instructions for this tedious task.
Homemade Baby Food Recipe
Thaw in microwave with a little water or heat on stove. Follow the directions on the package. Mash or blend with for or hand mixer.
How to store
Store in freezer for up to 4 months.
Are there baby food jars?
Yes. May be found mixed with rice - but that is fine since you already introduced rice.
Should I buy organic?
No. Outer shell provides protection from pesticides.
Adult Recipe
This is a good way to dress up frozen peas.

Peas and Red Onion
1 tablespoon butter
1/2 red onion - thinly sliced
1 10 oz package peas
Melt butter in saute pan on medium. When melted add onion and season with salt and pepper. Cook stirring occasionally until softened 2 to 3 minutes. Add peas, cover pan, and cook stirring occasionally until heated through.
Peas are in Week 5 of Babyfood101's Course - Please Join Us